Top Spas in San Francisco List Features Spa Radiance by Gayot (guy-OH) Founded in 1969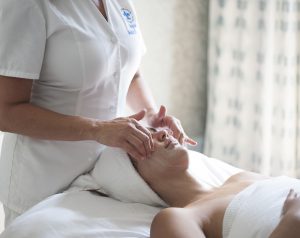 Spa Radiance has been among the top spas in San Francisco since its creation in 1976. Featured in some of America's most renowned publications, such as Allure Magazine, InStyle, 7×7, San Francisco Chronicle, and the New York Times – to name a few, Spa Radiance has become one of the country's most revered skin care & spa destinations, and it has now been featured on the Gayot list of Top Spas in San Francisco.
Spa Radiance's founder, Angelina Umansky, was even recently interviewed by Forbes regarding cutting edge skin care technology.
This year, Gayot (pronounced 'guy-OH'), the 45 year old "Best Of" publication, ranked Spa Radiance as one of the
Top Spas in San Francisco
. Gayot.com is committed to creating a "serious, honest and professional resource on dining, travel and lifestyle for an international readership in search of the best," and Spa Radiance is proud to be in their ranks.
Many around the Bay Area believe Spa Radiance to offer some of the best medical- day spa treatments in San Francisco. Spa Radiance provides many different services include a peel bar, a mud & scrub bar, body therapies, slimming & toning, waxing, nails, makeup, tanning, and a variety of L.E.D. light therapies.
Spa Radiance also offers some of the best facials in San Francisco. The spa staff is extremely well-trained, offering a wide variety of favorites including the Ultramicrodermabrasion, Non-Surgical French Facelift, & 52 Vitamin Swiss Oxygen Facial, as well as many different types of LED treatments. Spa Radiance's world-class spa professionals know how to work with each individual's skin to produce the very best results.
With massages ranging from the Customized Swedish or Deep Tissue to the Peppermint Foot Scrub, Spa Radiance gives clientele relief from aches, fatigue, or tension using the top holistic techniques in massage. The professionally trained team works with San Francisco massage clientele to help them feel more energized and balanced.
Spa Radiance is very proud to be included in Gayot.com's list of Top Spas in San Francisco, and the Spa Radiance family knows that this spa will continue to strive to be the best day spa in San Francisco for years to come.
Read more on this topic at: http://finance.sfgate.com/hearst.sfgate/news/read?GUID=20746617