Angelina's top 5 Anti-Aging tips, secrets, & picks of the Season
Angelina's top 5 anti-aging tips, secrets, & picks of the season are here to aid you as you plan for striking, long-lasting skin. These anti-aging tips come from research and experience in the industry of beauty.
One main cause of visible aging is glycation, which occurs when excess glucose molecules bind to collagen and elastin fibers and prompt the formation of advanced glycation end-products (A.G.E.s) that lead to severe skin wrinkling. A.G.E. Interrupter is a unique treatment formulated with 4% blueberry extract, 30% Proxylane™ and 0.2% phytosphingosine to help prevent the glycation process and correct severe signs of aging in mature skin.
• Blueberry extract slows down the process of advanced glycation end-product (A.G.E.) formation, preventing collagen and elastin fibers from becoming rigid
• Proxylane™ stimulates GAG synthesis, restoring water and nutrients to the dermal-epidermal junction
• Phytosphingosine helps protect the skin's barrier to alleviate discomfort associated with dry, aging skin
myBODY skincare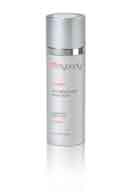 MYHERO™ Anti-Aging Growth Factor Serum
This heroic age-defying serum offers the best of the best ground-breaking anti-aging technologies in one single, multi-tasking product, including an exclusive growth factor complex proven to stimulate IGF-1 (Insulin Growth Factor 1), resulting in firmer and healthier looking skin.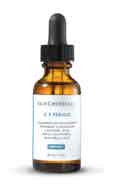 C E Ferulic® is a revolutionary antioxidant combination that delivers advanced protection against photoaging by neutralizing free radicals, boosting collagen synthesis, and providing unmatched antioxidant protection. More protection means more youthful looking skin and better defense against environmental aging.
• Provides advanced environmental protection against UVA, UVB and infrared radiation A
• Stimulates collagen synthesis to improve signs of aging
• Increases firmness and replenishes lipids to reduce wrinkles
• Once absorbed, this serum can't be washed or rubbed off. It remains effective for a minimum of 72 hours, making it an excellent addition to sunscreen.

YOUTH OVERNIGHT™
Anti-Aging Night Repair Cream
Wake up to a more youthful, vibrant complexion. This elegant skin-renewal cream works overnight to help repair dry, damaged skin.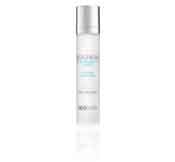 Neocutis Bio-Cream Bio-restorative Skin Cream with PSP® – 50mL
Neocutis Bio-Cream Bio-Restorative Skin Cream with PSP® regenerates the outer surface of your sensitive or irritated skin by restoring the balance of natural nutrients that enhance the firmness of your skin and help build collagen. The special formula helps minimize the appearance of wrinkles and fine lines in just two months with daily use. You'll see improved texture and skin tone as it regenerates and rejuvenates your skin to its youthful radiance when you buy Neocutis Bio-Restorative Skin Cream.
For more information about anti aging tips, secrets, and picks, don't hesitate to contact Spa Radiance!