Meet our October Esthetician of the Month, Christina!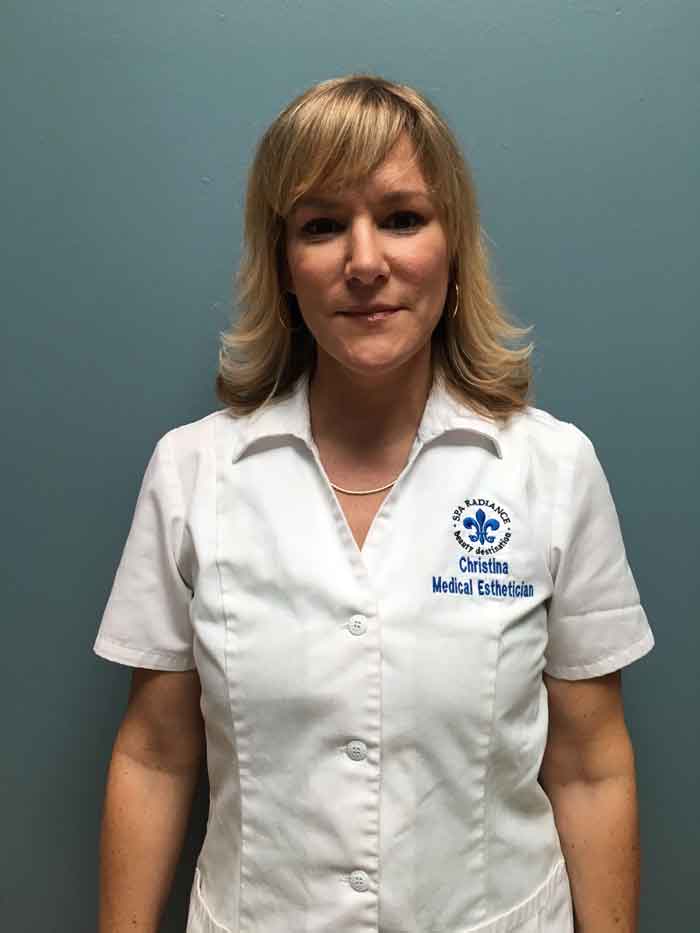 Christina is an esthetician who has been with us for EIGHT years, earning the title of senior skincare expert with varied experience including medical skincare treatments like Dermapen, Ultherapy and deep peels. She tends to prefer natural products and enjoys educating clients on how to improve the health of skin from a wellness perspective.
Christina says fall is a the perfect time to shed that unhealthy, pigmented dead skin with a medium to deep peel at Spa Radiance. With the intense summer sun behind us we can focus on peeling without the worry of heavy sun exposure. Make an appointment at the spa and unveil your most beautiful skin yet with a peel!
Want an at home solution? According to Christina, this is a ideal time of year to bump up your home care exfoliation with retinols, a gentle version of Retin-A. Herpersonal picks are the My Body's A-Team and True Nature's Night Time Serum with Retinol for a very user-friendly, gentle version. For normal to resilient skin with a more aggressive approach Skin Medica's 1.0 is a great choice.