LED Letter from Angelina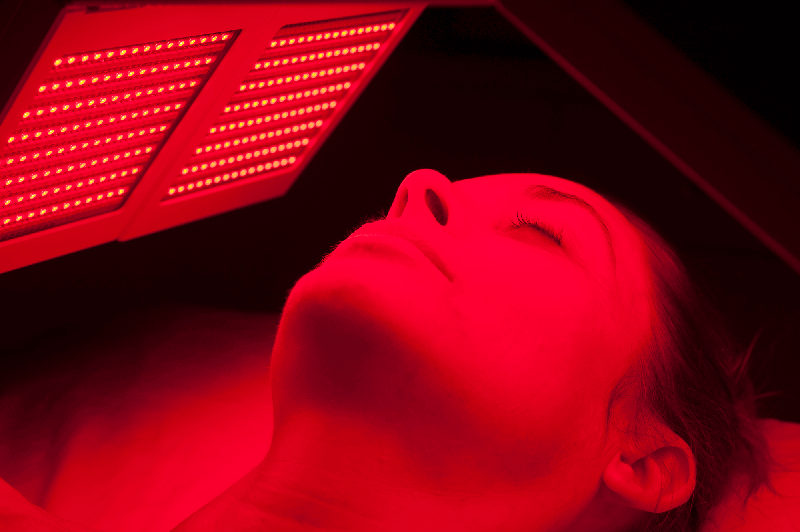 Dear Clients and Friends,
I can't believe it's August already! I know many of you spent the summer traveling and you are just now getting back to reality-the quick-moving city and chaos of getting your home back in order. I wanted to bring some calm and shed some light (pun intended) on why the Spa Radiance and Spa Radiance Medical teams see LED light therapy (also called low-level light therapy and photobiomodulation) as the holy grail of skincare and wellness:

IStudies show that low-level light therapy (LLLT) stimulates collagen production. "Studies reported an increase in production of pro-collagen, collagen, and basic fibroblast growth factors (bFGF), as well as proliferation of fibroblasts after exposure."

The combination of red light and blue light therapy is very effective in treating acne. "It is proposed that synergistic effects of mixed light are due to synergy between the antibacterial and anti-inflammatory effect of blue and red light."

It speeds up the healing process and tissue repair. Many of our Spa Radiance Medical clients lie in the bed after coolsculpting and book an LED face session after injectables, photo facials, Nova Threads and laser hair removal.

It might help the skin protect itself from the sun. "It has recently been suggested that infrared (IR) exposure might have protective effects against UV-induced skin damage mainly by triggering protective/repair responses to UV irradiation." And it can help correct existing UV damage.

It triggers ATP production. Increased ATP production can speed up the production of collagen, vascular structures, DNA, RNA and other materials essential to the healing process.

It provides pain relief. "According to the more than 4000 studies, it can be concluded that the majority of laboratory and clinical studies have demonstrated that LLLT has a positive effect on acute and chronic musculoskeletal pain."
Do you want more reasons? One of my clients said "I think I'm nicer for 24 hours after the bed." So yes, LED lights can improve your mood too. And, I apologize if I've put that Mumford & Sons song is your head for the rest of the day. Enjoy the rest of the summer.
Angelina