Angelina's Gift Guide
Happy Holidays to my Lovely Clients and Friends,
We have been working behind the scenes here at Spa Radiance, stocking our boutique with the kind of gifts that will get you invited back to that fancy holiday party next year and obviously fill your loved ones with cheer. Hanukkah might be over, but we still have Christmas presents and hostess gifts to think about!

Don't say I never do anything for you—by bestowing my top gift picks you won't have to agonize about how to stand out amongst the army of scented candles and bottles of wine that always crowd your host or hostess's front table. And I had to throw in a couple that you should obviously gift yourself:
Lord Jones High CBD Products $45 – $60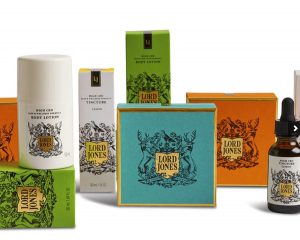 You will not believe the opulent packaging and the calming, anti-inflammatory potency of these organic tinctures, creams, and gumdrops. Honestly, don't we all need a little anxiety relief during the holiday season? Bring the gumdrops for a hostess; gift the cream to your loved ones who complain of chronic pain, and by all means grab a tincture for the sake of your own sanity. Bonus: The packaging is so pretty you can skip the giftwrap.
Mykonos Bracelets  $50 – $150 (Note these prices reflect discount)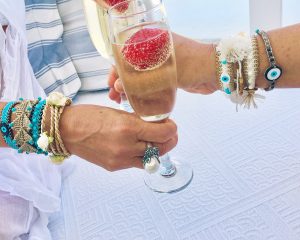 I love thinking of Greece every time I wear these bracelets. These make for such a thoughtful hostess gift, especially the ones that have an evil eye, which the Greeks believe provide protection against your mother-in-law's stink eye.
In Fiore Body Balms $130 – $175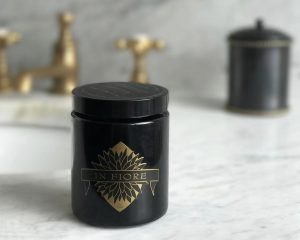 I mean can you really look yourself in the mirror and deny that you deserve to slather your body in this rich and buttery body balm from In Fiore? I love smelling my bathrobe after a shower for that faint scent of Bois de Rose. I also hear from my jasmine-loving girlfriends that the Jasmine Supérieur will release your inner sexual priestess. (Note: I can't guarantee that last part)
Lightwave's Allure Activate Dual-Light LED Therapy $320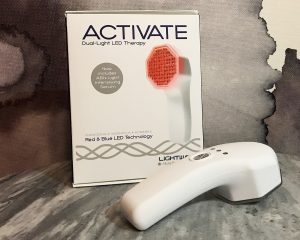 Since I can't shut up about the magic of LEDs it's no shock that I love giving the gift of light to people I adore. Anyone like a mother-in-law or sibling who either complains about wrinkles or pimples will love using this little but powerful handheld unit.
Spa Radiance Gift Card $50 – $2000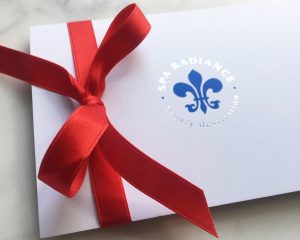 Send this email to your husband so he gets you exactly what you want: a Quadruple Lift facial with a side of LED Bed. Or gift your friend who never takes the time to pamper herself. Her skin needs love too.
All my love and holiday cheer, Angelina