A Note From Angelina…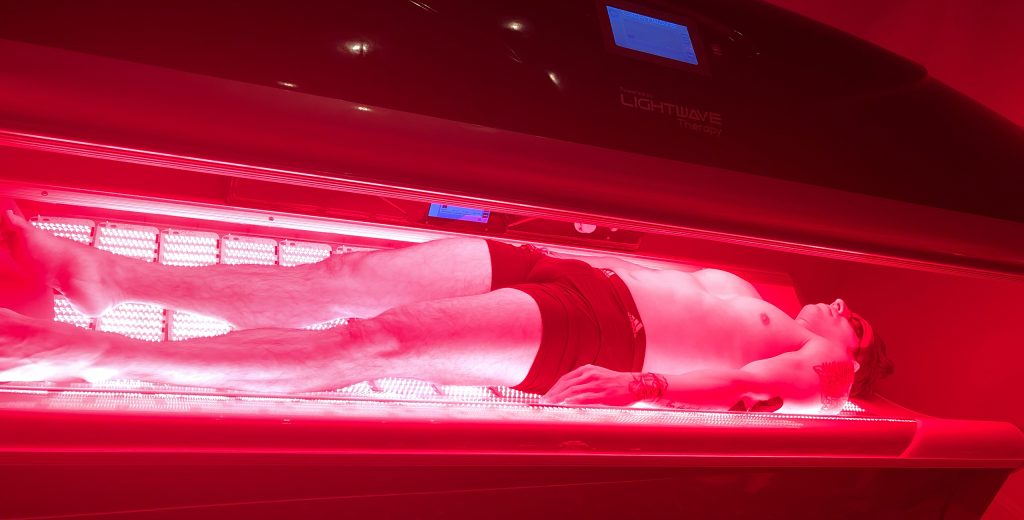 Dear Friends and Clients,
There is so much excitement going on at Spa Radiance right now I can't even take it. I am feeling generous today (the bed boosts my mood) so I gift you all with the photo above—my very handsome trainer (who lovingly gave his permission to use his photo) in our Lightwave LED Bed. You're welcome.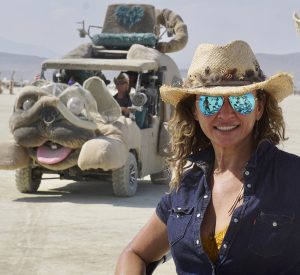 Honestly, this bed is everything. When I got back from Burning Man I felt exactly how a 52-year-old woman who just got back from Burning Man should feel. The minute I stepped back into the spa the lovely ladies at the front desk ordered me into the LED bed. I must have looked how I felt so I crawled into the bed—and 20 minutes later—I literally emerged a different woman. I felt relaxed yet energized and my skin had its glow back. Since I've been home I've done the bed at least twice a week and I swear my cellulite is seriously reduced. I took before-and-after photos but the staff forbids me from posting them. Whatever.
I'm not alone in my love for the bed… Massage Therapist April visited the bed 9 times and her before-and-after photos are astonishing. Without changing anything in her diet or exercise, April's tush looks a ton smoother. Nurse Stephanie says the bed is a miracle for getting quality sleep when you normally only get 4-5 hours a night. Get. In. The. Bed.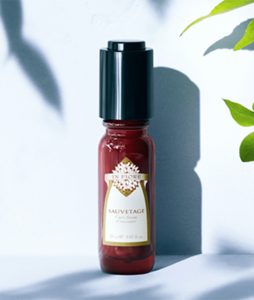 Ok enough. You get it. Let's move on to my next love affair… In Fiore. For those of you who haven't heard of this beautiful local brand, it just… makes me feel sexy. It makes me slink instead of walk. It makes me feel like joining my trainer in the LED bed. Maybe not that last part. Seduction aside, these luxurious flower-powered potions really work to ease inflammation, and feed the skin with potent antioxidants and skin healers. The estheticians are crazy for the Calme Complex oil after waxing. I love applying the Calme Complex followed by a sealing layer of the Sauvetage serum for my clients who have rosacea. And the way the products smell… oh my. Come smell for yourself—In Fiore is officially on our boutique's shelves.
The best thing you do for yourself this month is combine my loves: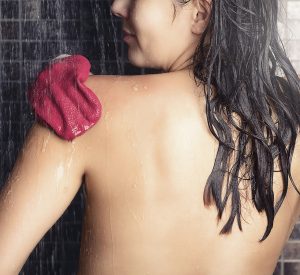 1. Use our exfoliating mitt in the shower.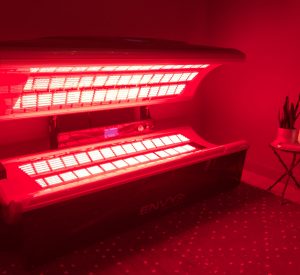 2. Get yourself in the LED bed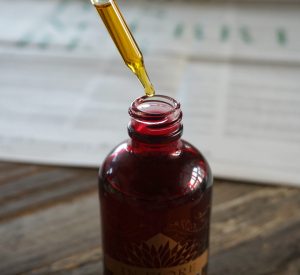 3. Slather your body with In Fiore's nourishing Calendula Oil Solution.
Sending all my love, Angelina